Take On A Total-Body Challenge With Our No Gi Brazilian Jiu Jitsu Classes
At 10th Planet Boulder, we're proud to offer the highest quality Brazilian Jiu Jitsu training in town. Our classes operate in a No-Gi system, meaning that each technique you learn is rooted in real-world self-defense and not reliant on the grip and leverage Gi's offer.
Join us in Boulder to build strength, improve your athleticism, and get in great shape. We have classes that are perfect for all experience levels.
Just fill out the short form on your screen to get started!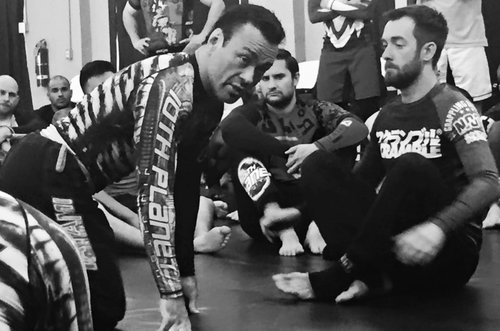 What Can You Expect In Our Brazilian Jiu Jitsu Program?
We offer tiered classes at 10th Planet Boulder that surround you with people of your same experience level. Whether you're a complete beginner or an experienced fighter, our classes allow you to train in a safe and friendly environment and challenge you to get better with every workout.
Brazilian Jiu Jitsu is a ground-based style that values leverage and technique over strength and size. We'll teach you how to defeat a larger opponent in the competition setting AND how to stay safe in any real-world altercation.
Our Brazilian Jiu Jitsu Classes in Boulder include:
Fundamentals: For those just getting started, this class offers a basic understanding of the positions and strategies of BJJ. We'll challenge you with fundamental moves and controlled sparring.
Advanced: If you've got a feel for the sport, challenge yourself in our Advanced program and learn how to overcome an opponent with realistic sparring sessions. We'll help you move with improved speed and efficiency and build incredible confidence.
Wrestling: Step away from the rules and regulations of BJJ and learn raw wrestling skills with an emphasis on ground-based techniques. This class is tons of fun and truly beneficial.
All Levels: We firmly believe that you can learn a lot just by watching those around you. That's why we bring everyone together in our All Levels classes for collaboration and support.
PLUS, BJJ Is A Great Way To Get In Shape
In your traditional fitness classes, it's pretty easy to get bored. You're doing the same thing over and over. There's no motivation to give it your all.
That's where we're different.
Our Brazilian Jiu Jitsu Classes aren't built to help you get in shape. They're designed to teach you the sport and help you build your skills one step at a time. But you can bet you'll see incredible results after just a few sessions.
That's because BJJ is a total-body effort that keeps your muscles guessing and your body moving. No two classes are the same and you won't have a single minute of downtime to realize how hard you're working.
We're helping men and women across Boulder:
Build speed, strength, and agility
Burn fat and develop lean muscle
Enjoy improved cardiovascular health
Walk away feeling more accomplished than ever before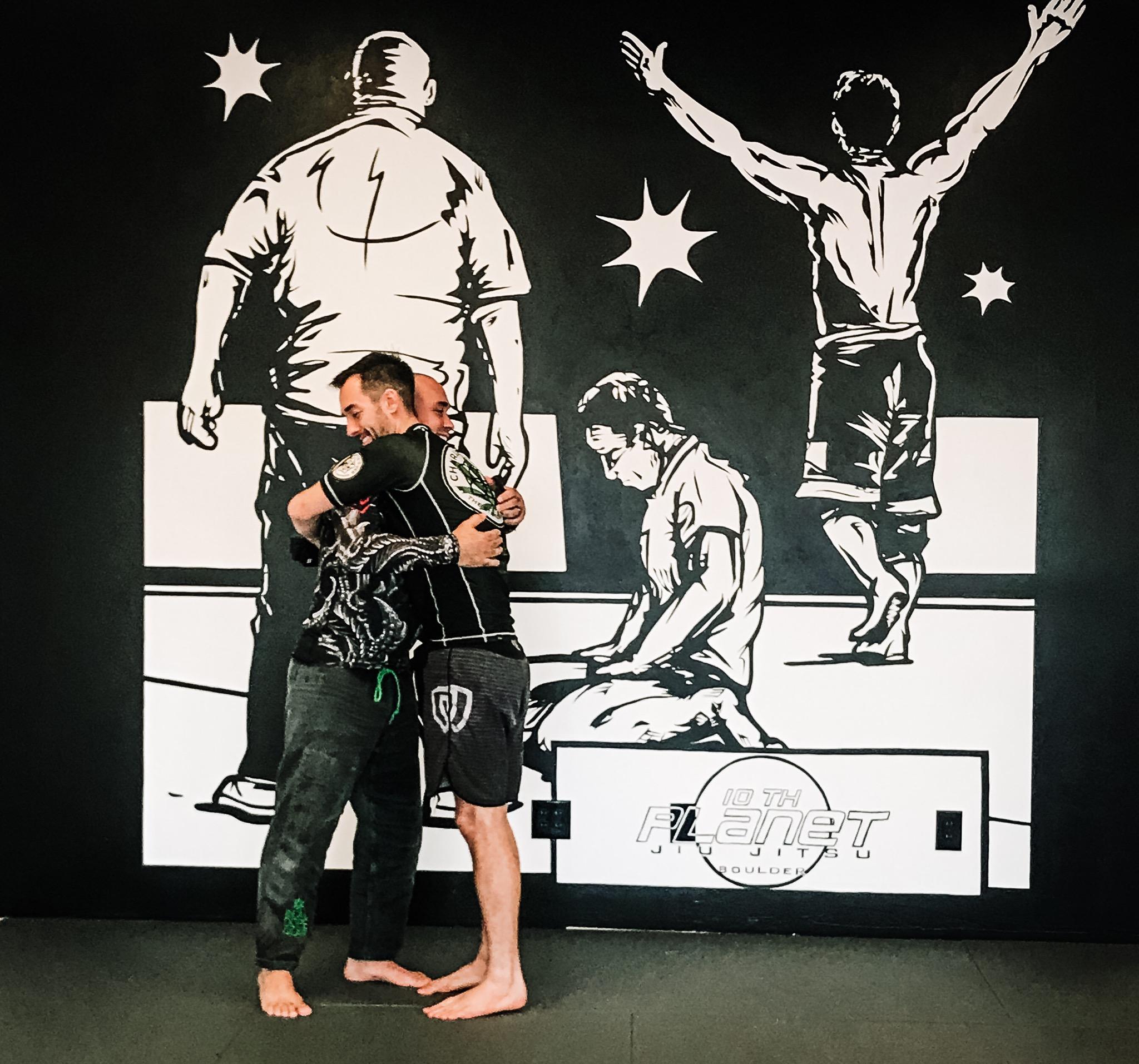 Take The First Step Today! Our Brazilian Jiu Jitsu Classes In Boulder Have Something For Everyone!
If you're looking for a change, we've got the answer. At 10th Planet Boulder, we're helping men and women of all experience levels learn the art of Brazilian Jiu Jitsu and push themselves to get fit like never before.
Just fill out the short form on your screen to learn more about everything we have to offer in Boulder!